Fantawild Holdings | Daisy Shang on the company's fast growth
Since 2018, Fantawild Holdings Inc. has opened six new parks in China. It also has several other parks in development, including the Shangqiu Animation Theme Park.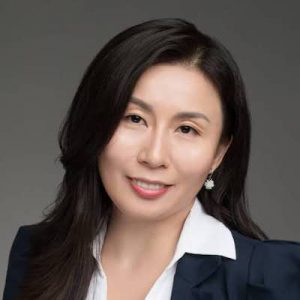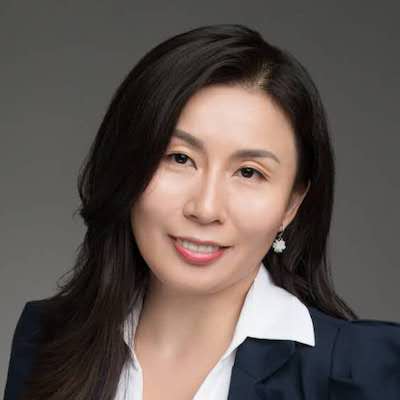 Blooloop spoke to Daisy Shang, Executive President of Fantawild Holdings Inc. to find out about the company's growth, its plans for the future, and the impact of COVID-19.
Over the past two years, the company has seen a huge amount of new development, with six new theme parks now open to the public. These are Fantawild Asian Legend, Changsha Fantawild Oriental Heritage, Jiayuguan Fantawild Silk Road Dreamland, Jingzhou Fantawild Oriental Heritage, Handan Fantawild Oriental Legend, and Mianyang Fantawild Oriental Heritage.
In total, Fantawild Holdings operates a total of 28 parks.
New Fantawild parks
Daisy Shang shares some more information about what visitors can expect at these parks:
"The Fantawild Asian Legend park, located in Nanning, has ten themed areas: one for each member country of ASEAN [The Association of Southeast Asian Nations]. This allows visitors to enjoy a taste of many different cultures in just one park.
"Then, in Hebei province, Handan Fantawild Oriental Legend is the first high-tech park in China to be themed around idioms, for which Handan is renowned. This edutainment park takes visitors on insightful, thrilling and enjoyable adventures whilst showcasing the stories behind famous idioms."
"The four other new parks fall under the Oriental Heritage category. This means that they are themed around local and traditional Chinese culture. For example, the park in Jingzhou features attractions inspired by historic places and notable people from the surrounding area, specifically the Palace of Chu and the great poet, Qu Yuan.
"In Jiayuguan, our park uses cultural relics from the ancient silk road and folk tales as a basis for many of the attractions. Fantawild parks utilize advanced technology such as virtual reality and holographic imaging to provide visitors with unique ways of experiencing folk culture, making the familiar feel exciting. This greatly boosts the appeal of the parks and Fantawild's influence as a brand."
Future projects
Not content with this rapid growth, Fantawild Holdings also has many other new parks under construction, or in the development phase. These include Ningbo Glorious Orient, Ganzhou Glorious Orient and Zigong Dino Kingdom. The company is also working on a new type of park with two new developments: Taizhou Animation Theme Park and Shangqiu Animation Theme Park.
"Shangqiu Animation Theme Park will be family-friendly whilst also catering to the needs and wants of teenagers," says Daisy Shang. "This will be a new kind of theme park for Fantawild, and will adhere to the concept of "fun together".
"The park will use Fantawild's original animated properties as its main theme. Fan favourites such as Boonie Bears, Conch Bay, and Realm of Terracotta will feature in the designs of the attractions. This will help boost the competitiveness of the park in terms of targeted audience, park design, and creativity, whilst massively differentiating the park from others.
"The park will combine these unique animated properties with state-of-the-art technology to create a relaxing and wonderful destination filled with exciting stories. Visitors can enter the fantastical and ever-joyful world of the Boonie Bears and friends; dive into the colourful underwater world of Conch Bay, and travel back in time to the Realm of Terracotta filled with imagination.
Technology at Fantawild
Fantawild Holdings is well-known its innovative use of technology across its parks, much of which is developed in house.
"Fantawild is self-sufficient with regard to innovation and owns many intellectual property rights," says Shang. "The company is more than capable in terms of creativity, scientific research and development. It has successfully developed a complete set of technology related to film production, including core technology such as digital film technology, immersive experience, and special effects in post-production."
"Over ten aspects of our technology are on par with international standards, such as 3D rendering and modelling; seamless matching of spherical surfaces; and dynamic tracking technology.
"Fantawild has mastered the art of virtual reality, augmented reality, and mixed reality, as well as perfecting methods for capturing live footage for spherical screens and combinations of 3D virtual scenes. We also showcase creativity and ability in the fields of high-tech attractions, artificial intelligence, and system integration.
Presenting culture in new ways
"The company has developed many unique track rides, vehicles, stages, special effects facilities, robot designs, smart control systems and other interactive entertainment facility systems," adds Shang. "This enables the company to create many engaging stage performances. Fantawild has more than 400 patents and 500 copyrights both at home in China and abroad."
"Fantawild combines its advanced technology with content creation in many fields to innovate the way in which it presents culture. The company has developed more than 10 theme park brands and over 100 themed attractions utilizing state-of-the-art technology."
The growth of Fantawild Holdings Inc.
Talking about the company's growth to date, Daisy Shang explains its unique strategy:
"Fantawild's rapid growth in recent years is down to its competitiveness. It's a standout company within the global theme park industry integrating creative design, research & development, content production, construction, and marketing. Fantawild explores different cultures and presents them to visitors using advanced technology, providing audiences with a unique and immersive experience."
"Xiamen Fantawild Oriental Heritage park is a great example of how we present Chinese culture using modern technology. The park has also been well received by visitors and won the TEA Award for "Outstanding Achievement" in 2018."
Award-winning attractions
"Then we look at Fantawild Asian Legend. This is the first park in the world to present the cultures of all member states of ASEAN. The park combines culture with fine architecture and advanced technology. Many senior officials from Southeast Asian countries have visited the park, as well as a large number of tourists; both groups had high approval ratings for the park."
"The stage show Dancing Islands combines programmable orbs with live performance to present Indonesian culture and its island scenery to audiences. It took home the Brass Ring Award in the category of Most Creative Multimedia Spectacular at the 2019 IAAPA award ceremony.
"The park allows visitors to tour Southeast Asia in just one day with its many themed attractions, such as the adventure track ride Rama and Sita and the trackless ride Meeting in Halong Bay. Both present the scenery and culture of Southeastern countries in an immersive way.
Delivering new cultural experiences
"Furthermore, Fantawild develops theme parks taking into consideration local cultures," says Daisy Shang. "The previously mentioned Handan Fantawild Oriental Legend and Jiayuguan Silk Road Dreamland, are prime examples of this.  These parks are all unique and strive to deliver extraordinary experiences and present culture in manners that resonate with visitors in a variety of ways.
"Fantawild always strives to be creative. The company has three institutes: Fantawild Institute of Imagineering, Fantawild Institute of R&D, and Fantawild Institute of Design Inc. They are responsible for creative design, technological development, and planning."
"These institutes research new trends and study the most advanced technology within the industry, as well as exploring new ways to apply advanced technology to the entertainment and tourism industry. In doing so, they constantly provide ideas and technical support to the company.
"Creative design, research and development, and content creation are interdependent and contribute to Fantawild's core competitiveness. This adds high value to Fantawild's theme parks and greatly boosts the public's awareness, thus propelling the development of the industry.
Content creation
Fantawild also has a sector for film and television production with full capacity for content creation.
"Currently, Fantawild has produced many special effects films," says Daisy Shang. "These are used in our self-developed flight-simulation theatre, circular-vision theatre, dome theatre, huge-screen theatre, and water-screen theatre.
"At present, Fantawild Holdings has designed more than 30 theme parks and developed over 100 themed attractions. Fantawild's development of a complete industrial chain helps satisfy the needs of various clients and allows for the easy customization of theme parks."
Talking about the possibility of expansion outside China, Shang says:
"We also provide high-quality products and theme park design services and wish to find business partners all over the world. At present Fantawild has finished more than 10 large-scale attractions, including flying theatres, dark rides, shooting rides and dome theatres.
"These attractions can be installed and used as they are, or they can be customized by clients. Fantawild is also willing to co-invest and develop projects with potential business partners."
The Boonie Bears
Fantawild's IP Boonie Bears is hugely popular and has become one of the most influential animated brands in China. The Boonie Bears series' are also dubbed into many languages, including English, Russian, French, Spanish, and Portuguese.
The show has been distributed to more than 100 countries and territories and broadcast on many mainstream international media platforms. For instance, Disney, Nickelodeon, Discovery Kids, Netflix, Amazon and DirecTV.
"These animated series' have been popular on domestic TV channels and new media for many years and broke the ratings record on CCTV Children's Channel," says Shang. "Online hits have exceeded 300 billion, making Boonie Bears top of the list of Chinese animations for many years."
"Since 2014, Fantawild has been releasing a Boonie Bears movie every year. As of 2019, the total box office revenue in China for the six Boonie Bears movies exceeded 415 million USD. The movies were also released in more than 30 countries, including the US, Canada, Russia, Turkey and Germany.
"The Boonie Bears animated programs are popular among audiences both in China and overseas. They also boast a high level of brand awareness According to social data collected by Tencent, Boonie Bears is the most popular animation among young people born after 1999.
"Fantawild has added Boonie Bears elements to attractions within its parks. We also plan to build small and medium-sized theme parks, such as Fantawild Boonie Bears Club, Boonie Bears Town and Fantawild Animation Park, entirely themed around the most popular IPs."
Fantawild Holdings and COVID-19
Like attractions across the globe, Fantawild parks had to close their doors to the public during the crisis. Daisy Shang talks about the impact of the pandemic on the company:
"To stop the spread of the pandemic and to ensure the safety of visitors and park staff, Fantawild temporarily closed all its parks on January 29th this year. Events scheduled to celebrate the incoming Chinese New Year were cancelled."
"By the end of March, the pandemic was under control in many parts of China. Fantawild endeavoured to meet the government's call for resumption of work. We successfully yet gradually re-opened many of our parks with strict epidemic-control measures.
"The pandemic is an uphill battle for mankind and has affected most industries profoundly. Of course, Fantawild suffered losses from the suspension of park operations, but fortunately, China now has the pandemic under control.
"As virus control has become a part of daily life, people's need and desire for entertainment is also bouncing back. Currently, all Fantawild parks are open."
Keeping visitors safe
There are now several health and safety measures in place at Fantawild parks. These are designed to keep guests safe while they visit:
"After the parks reopened, they began to use a real-name ticketing and booking system; measure body temperatures of visitors; check the health QR codes of guests; register relevant information, and prevent people from gathering in large groups as required by authorities.
"The parks also limit the total number of guests per day and arrange for visitors to arrive at different times throughout the day at varying intervals. The above measures ensure the orderly operation of the parks and a safe environment for all visitors and staff."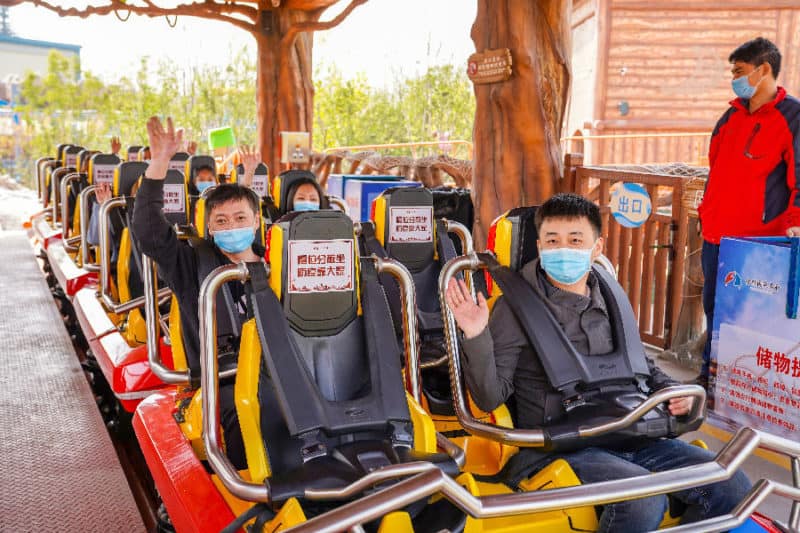 "The parks sanitize attractions, public areas, and restaurants to the highest standard. Every Fantawild Holdings park has designated staff who sanitize public areas frequently throughout the day. The ventilation systems in the parks run nonstop during operating hours.
"Staff and signs remind visitors to practice social distancing. Park staff sanitize the seats of attractions, handrails, and 3D glasses after each use. The parks also strictly control the number of visitors at each attraction at any given time. Guests are seated a safe distance from each other.
"We fully disinfect all attractions according to a schedule. All the food in parks is served with disposable utensils. Plus, guests are encouraged to purchase food individually to ensure safety.
Continued investment for Fantawild Holdings
Looking ahead to the future, Daisy Shang says:
"Fantawild Holdings will continue to invest efforts into creative designs and scientific research; building more high-quality theme parks and attractions; and cultivating every aspect of the theme park industry."
"The company will constantly increase the quality of service at its parks and strive to make visitors even more satisfied.
"Fantawild hopes to bring happiness to visitors all over the world. We also hope to collaborate with global clients who have the desire to build parks or rejuvenate attractions."